Delphic Royal Society (DRS) – Preserving Identity & Cultural Heritage
Traditional leaders came together at Freedom Park Pretoria, South Africa, 2009 to honour Nelson Mandela.
Introduction
The world is growing together – at a breathtaking speed. And we all benefit from a strong flow of information, a global lifestyle, worldwide travelling and the internet. Finally we end-up supposing to be globally informed.
The universal presence of internet, television, film, music encourages a worldwide uniformity, which nobody really wishes to promote. This will be even extended by the decision makers of our time, temporary in charge for business, politics coming into power or remaining in power.
Facing this scenario one level of society becomes increasingly important – those standing for continuity and preservation of tradition caretaking of their roots and the roots of their forefathers – the designated allies of the International Delphic Council. Those personality, regardless if in "power" or not, if "ruling" or not, holding a "political post" or not, are committed beyond any term in office – solely dedicated to preserve the roots, the identities of their people for the benefit of their children, grandchildren, global diversity of culture to serve tradition, keeping traditions alive.
This in mind, the International Delphic Council announced in November 2009 as being guest at the "Traditional Leaders Gathering" of Africa at Freedom Park / Pretoria / South Africa and to honour its Delphic Youth Ambassador Nelson Mandela, the initiation of an international body, such as the:
DELPHIC ROYAL SOCIETY
To invite all those who share its thoughts and aims to join us in:
Establishing a platform for contemporary "Traditional Leaders" – former or currently crowed and elected Leaders and Chiefs of tribes and regions – from which those Leaders can promulgate the cultural heritage with which they have been entrusted and which has become a part of our World Cultural Heritage over many generations', necessitating its preservation for the benefit of future generations' and its protection from loss of identity in a globalised world.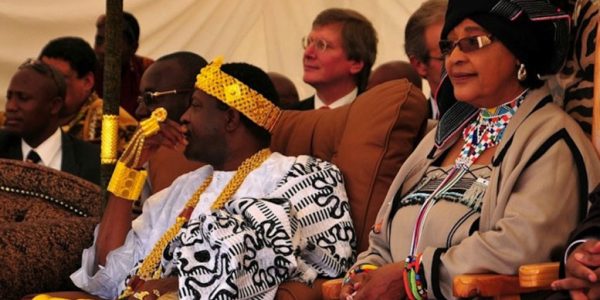 Forming the DELPHIC ROYAL SOCIETY to keep World Culture Heritage alive, such as it to be found in all places and countries, and to prevent future dissolution of regional identity by combining the forces and the heads of regional and tribal cultures in an established institution devoted to the needs and desires those tribal and regional Leaders represent. If you are able to share this idea and become a part of it, please get in touch; give us your name and background as confirmation of your willingness to participate. You have our solemn promise that the steps we take towards the foundation of the ROYAL DELPHIC SOCIETY and the proceedings thereafter shall remain transparent, honest and accessible to all.