IDA Introduction
The Delphic Academy was established in 1994 and as of 2015, it is an active asset of IDC. IDA is the think-tank of IDC, wherein scientific research, historical documentation and the interdisciplinary are cultivated by coupling areas of arts, culture, science and technology.
The 3 main purposes of IDA, the scientific backbone of the Delphic movement, include:
Culture – To pursue cultural research and develop strategies to preserve our diversified cultural inheritance in conjunction with the development of society. To focus on the acquaintance and dissemination of the classical Hellenic Culture while being coordinated with similar or parallel cultural legacies.
Science – To foster a scientific network for academic excellence with advanced ideas for development in education, research and technology at an interdisciplinary level to assist nation and world decision makers. To conduct research on topical and timeless themes in art, ancient technology, philosophy and literary evidence.
Society – To increase awareness of the uniqueness of humanity and our cultural diversity while boosting subjects like education of teachers and advanced methods of pedagogic and didactic. The academy focuses on the emergence and worldwide promotion of the ancient Hellenic spirit with an emphasis on the Delphic Idea.
Delphic Academy turns scientific and research results into practice through the worldwide Delphic network. The academy's motto involves "the discovery of new worlds in cosmic space – for it is the privilege of those who never stop exploring knowledge".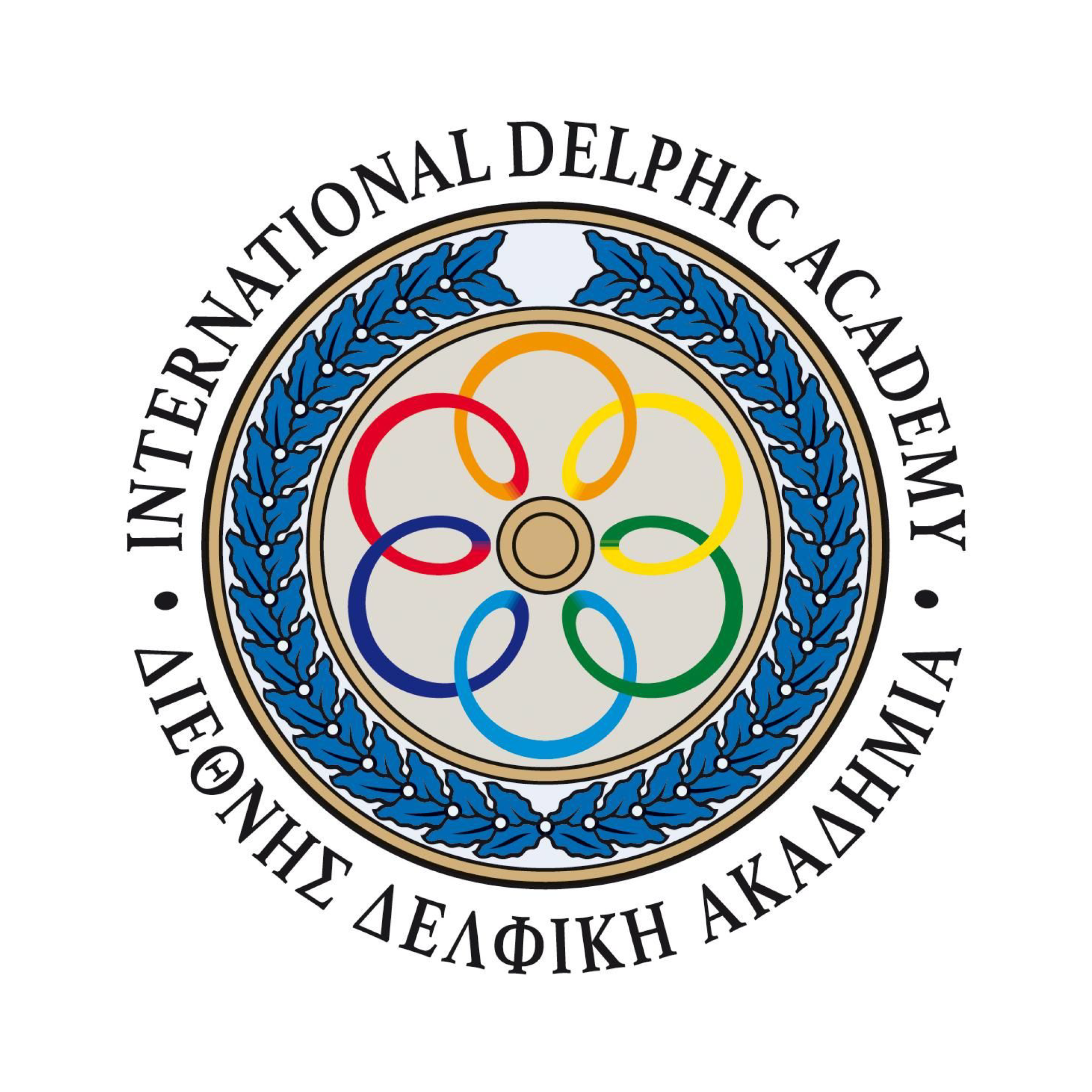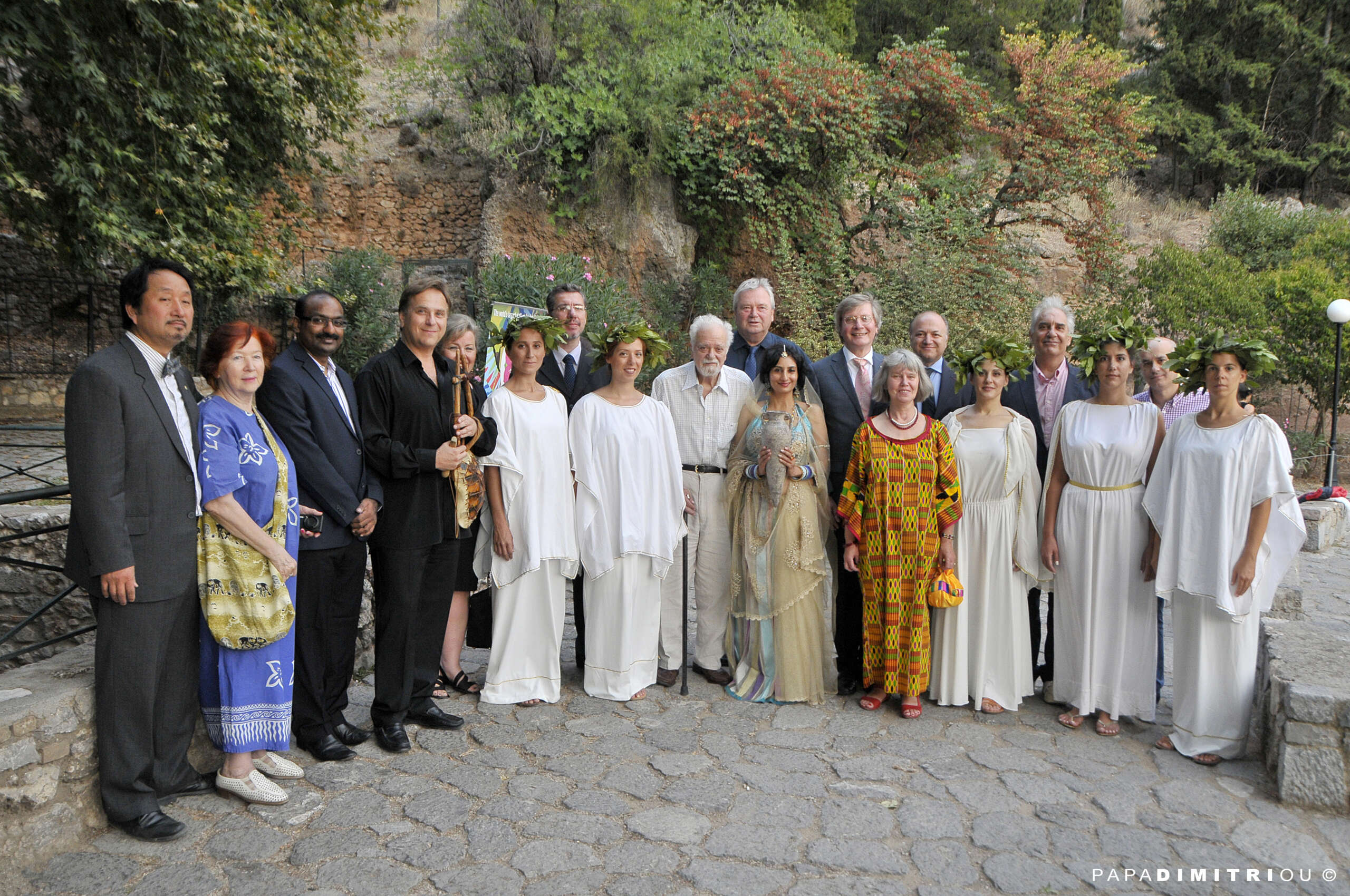 Gathering at the launching at the Castalian Spring in Delphic, Greece 2015
International Delphic Academy (IDA)
The IDA was established to empower people and events of the Delphic World Culture Forum (DWCF) knowledge sharing and experience in the field of education and science. The organization is funded via IDF and beholds active support for Delphic Games, Royal Delphic Society and the Apollo Awards. The academy reinstates it's 15 Delphic principles through its best practices and has envisioned a bright future for Delphi.
Vision
To create an environment where the Delphic spirit is promoted and nurtured
To build a platform for youngsters, politicians, scientists and world leaders who can come together and reconnect with ecumenical values, visions and virtues
To establish a new treasury to enrich and emerge the prestigious jewels of European culture
To develop a modern sanctuary that celebrates the beauty of life and humanity through arts, science and philosophy
In its endeavour to promote and foster the region of Delphi, IDA collaborates and cooperates with local private and public entities, famous personalities and cultural, educational and technological institutes of the world.
Empowered by it's principles and ideals, IDA aspires to bring forth the Delphic logos and enhance the torch of the eternal Apollonian light. The academy beautifully blends new lifestyles and modern ideas with Eva & Angelos Sikelianos' 20th-century initiatives to deliver a new way of life.
THE 15 DELPHIC PRINCIPLES INCLUDE:
Philosophical Knowledge
Self-Knowledge
Fraternity & Brotherhood
Order
Autonomy
Radiance
Internal Discipline
Unceremonious
Memory
Democracy
Freedom
Justice
Pureness
Harmony
Power
GEOGRAPHIC FOCUS
International
GOVERNANCE
Board of Trustees
PUBLICATION TYPES
Annual report
Newsletter (topics)
Project-related work
RELATED ORGANISATION
International Delphic Council (IDC), public benefit organisation
Delphic Games Marketing & Rights GmbH, (Ltd.)
TYPES OF SUPPORT
Awards/Prizes
Conferences / Seminars
Funder-operated programmes
Information systems
Research
Staff development
APPLICATIONS
IDA is not a grant making foundation, instead, it designs and initiates independent projects and executes them in a practical manner.
RESTRICTIONS
Every project undertaken should involve cultural, scientific or social benefits on a global level
SOURCES OF FUNDS
The finances are generated from the endowment and return of Delphic Games Marketing & Rights GmbH as well as from donations from private and public funders.