THE DELPHIC GAMES PROGRAM
The games take place as per the guidelines set by the International Delphic Council (IDC) in 1994, Berlin. Game hosts can be cities or regions that bid with the National Delphic Council or form a Bidding or Organising Committee.
Participants
Participants are nominated as per the results of national heads or by nomination procedures of the IDC statutes. All selected participants are professionals, highly-educated artists and cultural activists. The Junior Delphic Games comprises of students from 15 years up to 25 years, who are in an artistic education process, yet not professionally part of any artistic activity.
The Jury
The Jury comprises representatives from national and international Art Federations, competitions and artist agencies, experts from art academies, universities and colleges along with internationally reputed artists. In some disciplines, public voting involving media experts may be considered based on the technical possibilities of the host destination.
Arts Commission
The program for the games and performed disciplines are decided by the Arts Commission it's hosting country for all six categories in the games identity. The commission also gives recommendations for the participation criteria and Jury appointment.
Games Commission
The next host is decided after careful evaluation of bids by the Games Commission along with the organising committee. The timeline and schedule of games are also controlled by the Games Commission and the organising committee.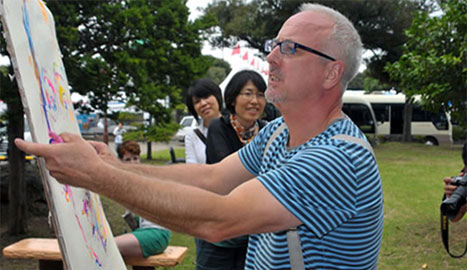 Education Program
The Education-Program will be carried by the International Delphic Academy as the highest scientific authority. The education program contains of artist forums, Talk rounds scientific research results and discussions as well as Gala-Shows. Artistic presentations and contributions are not part of judging and evaluation. Forms of Presentations are:
Symposiums
Seminars
Lectures
Master Classes
Optional Games Initiatives
Delphic Theatre
In order to create a sustainable platform for idea and movement of the Delphic Game's, the established Delphic Theatre continues to share its stories in a creative and cultural manner.
Just like religious societies celebrate in special gathering places, and sports have their stadiums as symbols of unity; the theatre is an integrated home for arts, culture and education. It reflects the sustainable strategy to support artistic and human skills around the world.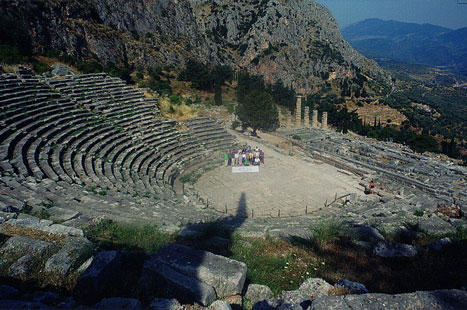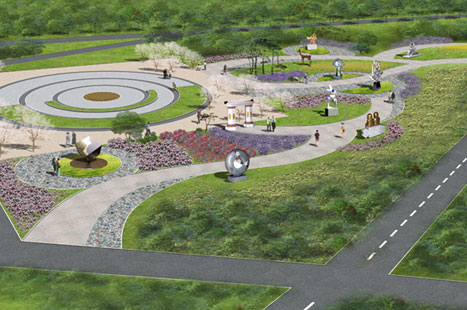 Delphic Park
The Delphic Theatre could / should be surrounded with a Delphic Park in an ecological environment were sculptures of artists attending the Game's might leave their artwork behind giving international flair and recreation to body and mind.