Delphiads – The Games between the Games
Celebrating Unity through various levels of Delphiads
Continental – in 2 year's intervals
National Delphiads – at national discretion

Regional Delphiads
Local Delphiads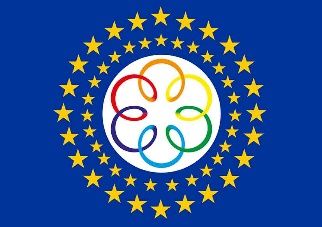 Launching of the European Delphiad START-UP FOR PEACE 2020
Due to the Corona-Virus challenging Europe and the world these days, the date will be released soon but cannot be fixed at present time.
Count down

August until end of December 2020 exhibition "DELPHIC ART WALL – a wall that unites". The multimedia art & culture project was launched in 2018. Pupils* are called upon to design their ideas, wishes and dreams of a common Europe in analogue and digital form – on standard banners that can be connected to each other. Multi-media presentation of students, artists painting their vision about Europe and peace.

Launching / Water Ceremony
Motto

START-UP FOR PEACE 75 Years after the end of World War II 2020

Patronage

Mr. Antonio TAJANI, President of the European Parliament (2017)
Mr. Juca JAHIER, President of the European Economic and Social Commission (2019)
Mr. Karl-Heinz LAMBERTZ, President of the European Committee of Regions (2019)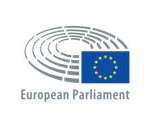 Granted by Mr. Antonio TAJANI
President of the European Parliament (2017)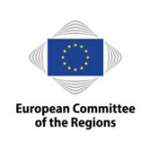 Granted by Mr. Karl-Heinz LAMBERTZ
President of the European Committee of Regions (2019)

Granted by Mr. Luca JAHIER
President of the European Economic and Social Commission (2019)
Introduction
In a difficult period of the European unification process and in these times of considerable political help- and hopelessness, arts and cultures can send a signal for understanding and integration in Europe in form of the European Delphiads held within one of the European countries in two years' intervals.
European Delphiads will mirror the diversity and wealth of Europe's cultures and will uncover their interpenetration to everybody. Thus people can directly experience that growing European integration is not in contradiction to national identity but complementary to it.
Cultural identity grows on the basis of common history, of shared spiritual values and shared traditions. Due to the strengthening of their cultural identities communities and peoples will grow closer together, will develop the binding and integrating power of identification. Cultural identities must be understood as condition and foundation of political integration.
It is culture that possesses the extraordinary ability to establish identity since it has a far-reaching and long-term impact on people's minds and emotions thus being the key to let grow the feeling of belonging and pride.
The European Delphiads / Continental and Regional Delphiads provide the chance to activate cultural exchange among European nations in a dimension hitherto unknown and to create a world of experience that conveys the feeling of Europe as an area of common culture. All Europeans shall feel at home in Europe.
The direct encounters from person to person have always been the key to understanding.
Continental Delphiads are conducted every 2 years at a continental or international regional level by NDC & IDC. For instance, the European Delphiad, Asian Delphiad, Middle East Delphiad, etc.
Regional / Local Delphiads
At local, regional national level
Conducted on a local, regional and national level
Delphiads offer a platform for creative professionals to showcase their arts and culture to the world in both, traditional and contemporary aspects. The event focuses on regional cultural diversity and conducts various competitions, exhibitions, documentaries and discussions for inspiration, friendship, innovation and networking. Along with boosting the cultural sector of the regions, this also helps in strengthening their economies.
DELPHIADS Communication of Cultural Identity
Conducted every 2 years between worldwide Youth Delphic Games and worldwide Delphic Games, promoting arts, culture and education
Boosting cultural identity through common intellectual values, shared history. and political integration
By promoting the awareness and acceptance of common values, culture receives a sustainable growth over generations
Culture also helps in generating a feeling of belonging and pride and gives birth to spiritual and emotional experiences