The Amphictyony or Executive Board is the highest policy and decision making body of the IDC with members elected from across the world. In ancient Greece, 12 tribes formed the first league of neighbors and the IDC board is modelled on the same lines.

J. Christian B. Kirsch (Germany)
Founder & President
JCB Kirsch founded after about ten years of researches the International Delphic Council together with 57 personalities of 20 countries of 5 continents in Berlin 1994, 100 years after the International Olympic Games and after 1600 years after the ban of both Games 394 by Emperor Theodosius, as heathen games. For more see founder.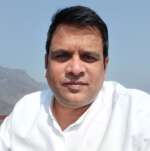 Ramesh Prasanna (India)
Secretary General
Ramesh is a Cultural Entrepreneur with a professional Journey spanning Creative and Cultural enterprises over two and a half decades. He has had numerous stints in the IDC over the years in the Asian Region and has been involved with numerous social causes in various capacities.
Prof. Divina Asperin Bautista (Philippines)
IDC President
Founding Member of the International Delphic Council, Pianist, Musician, Pedagogue. Chairman and President of Rural Bank of Itogon, Inc. Professor at the University of Baguio, Treasurer at Altus Holdings Corporation, Inc., Board Member of the National Commission for Culture and Arts (NCCA) and the National Music Competition for the Youth (NAMCYA).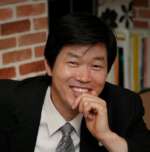 Dr. Soo-Kwan Park (South Korea)
Member, Intangible Heritage Commission
Dr. Soo-Kwan Park is a distinguished scholar and Cultural activist. He holds a Doctorate in engineering, while also having a deep rooted cultural leaning especially in conserving South Korean folk music through his academic efforts and platforms for Korean Artists. He is much awarded across the world as a cultural conservationist and has been an ambassador on various prestigious forums including the IDC. He has been the chair of the intangible heritage commission of IDC and an Amphictyony member along with being the head of the National Delphic Council of South Korea.
Roberta Williams, Esq (USA)
IDC Membership Chair & Legal Advisor
Born in rural New York State and educated in the USA, Turkey and France. Received a Doctorate of Jurisprudence from Syracuse University College of Law. Along with the Private practice of law in central New York, the participation in numerous Not-For-Profit organizations at various levels. The focus of each being the Promotion of social justice through cultural exchange and involvement. Organizations such as Rotary International, AFS student exchange program, The REV Theater Co. of the Fingerlake Region and the IDC.

Ekaterina Saut (Russia)
Member
President of the St. Petersburg Delphic Council, studied at Herzen State Pedagogical University in Leningrad, Primary Education Department, worked in schools in Latvia and in Leningrad, and in Herzen State Pedagogical University of Russia in St.Petersburg in position of Senior Lecturer, member of Organization of University Women of St.Petersburg "Vera", head of cultural programs, since 2003 president of Organization of University Women of St.Petersburg "Vera"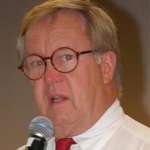 Bill Boerum (USA)
Member
Master of Business Administration (MBA) degree from Cornell University, New York, United States of America– Chairman Emeritus, Sister Cities International, he has served the Washington, DC – based organization in several capacities including as Treasurer and Chairman of the Finance Committee. Currently Boerum, as SCI Representative is responsible for the Russia portfolio. His other countries of interest are China, India and Peru where he has traveled extensively promoting citizen diplomacy. He is an international conference speaker.
Commissions
International acknowledged specialists are engaged to design and to realize the Delphic Idea. The Members of the Commissions are experts within their profession and do not have to be members of national Delphic Councils or of the International Delphic Council.
ARTS COMMISSION
Andrey KOKOULIN
CULTURAL HERITAGE COMMISSION
Prof. Dr. PARK Soo Kwan
GAMES COMMISSION
Prof. CHOI Sang Kyun
MEMBERSHIP COMMISSION
Roberta WILLIAMS-HRISTODOULOU
Corporate Partners
ITB – Berlin, Germany
The World's Largest Tourism Trade Show
itb@messe-berlin.de
CIOFF – Paris, France
International Council of Organizations of Folklore Festivals and Folk Arts
www.cioff.de
Pressenetzwerk für Jugendthemen e.V. (PNJ)
Press Network for Youth topics
www.pressenetzwerk.de
Private Partners
Axel & Sabine SPERL
Film & Photography
artsight@gmx.de
Dimitri Papadimitriou
Photographer
d-photo@hol.gr