Amphictyony (Executive Board)
The Delphic Amphictyony – named after the 12 Greek tribes safeguarding the Delphic treasure in ancient times – today is the equivalent of the IDC Executive Board comprises up to elected 12 members.
Prof. Divina Asperin BAUTISTA
IDC President (Philippines)
Founding Member of the International Delphic Council, Pianist, Musician, Pedagogue. Chairman and President of Rural Bank of Itogon, Inc. Professor at the University of Baguio, Treasurer at Altus Holdings Corporation, Inc., Board Member of the National Commission for Culture and Arts (NCCA) and the National Music Competition for the Youth (NAMCYA).

J. Christian B. KIRSCH
Founder, Secretary General (Germany)
JCB Kirsch founded after about ten years of researches the International Delphic Council together with 57 personalities of 20 countries of 5 continents in Berlin 1994, 100 years after the International Olympic Games and after 1600 years after the ban of both Games 394 by Emperor Theodosius, as heathen games. For more see founder.

BILL BOERUM
Member (United States of America)
Master of Business Administration (MBA) degree from Cornell University, New York, United States of America– Chairman Emeritus, Sister Cities International, he has served the Washington, DC – based organization in several capacities including as Treasurer and Chairman of the Finance Committee. Currently Boerum, as SCI Representative is responsible for the Russia portfolio. His other countries of interest are China, India and Peru where he has traveled extensively promoting citizen diplomacy. He is an international conference speaker.

Monika EHRHARDT-LAKOMY
Member (Germany)
President of the National Delphic Council Germany, author and director, study of classical ballet in Berlin and also cultural sciences, Deputy chairwoman for the Association of German Authors in Berlin, working for tenth of years with her husband, a famous composer and singer Reinhard Lakomy who died in 2013, writing of diverse screenplays for film and television along with stage plays for children and short stories for adults. The most well-known of her works is the 'Traumzauberbaum' (The Magic Tree of Dreams ) which received a platinum award. Her special approach to poetry is a particularly valuable contribution to the use of the German language for children and for people learning the language.

Ekaterina SAUT
Member (Russia)
President of the St. Petersburg Delphic Council, studied at Herzen State Pedagogical University in Leningrad, Primary Education Department, worked in schools in Latvia and in Leningrad, and in Herzen State Pedagogical University of Russia in St.Petersburg in position of Senior Lecturer, member of Organization of University Women of St.Petersburg "Vera", head of cultural programs, since 2003 president of Organization of University Women of St.Petersburg "Vera"

Dr. Fotis PAPATHANASIOU. MD
Member (Greece)
Founder of the Hellenic Delphic Council, General Manager of B+A Theocharakis Foundation for Fine Arts and Music, active as founder, co-founder and Leader in Civil Society Cultural entities and NGOs for more than 23 years, Creator of new institutions such as Cultural Centers (Athens Technopolis), Festivals (Athens European Jazz Festival) or awards (Apollo Awards). Academic teaching of Cultural Management in Panteion University and International Relations in Paris based École des Hautes Études Internationales. Chevalier de la Légion d'Honneur (FR), Commandeur Arts&Lettres (FR), Cross of Honor for Art and Sience (Austria).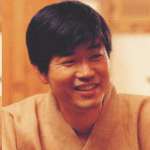 Dr. Soo-Kwan PARK
Member, Intangible Heritage Commission(Korea)
Dr. Park is Head of the Delphic Commission for Intangible cultural heritage. He studied Engineering at Hanyang University, and became the most famous Korean Artist and pedagogue in preserving and reviving East Korean Music and dances, Sound of Baekdoodaegan, Hamkyoungdo, Kwangwondo, Kyoungsangdo, He became Honorary Ambassador of Korean Environment Administration, Honorary Ambassador of the Forum of Kings of Africa. Honorary Ambassador of the IAAF World Championships in Athletics, Daegu, Presidential Award at the 7th Seoul Traditional Performing Arts Contest, People's Medal from President of Korea for contribution to traditional music, U.S. Presidential Award, Tower Award from the Russian International Film Festival, The Pride of Korea, African Royal Award, Winner of International Delphic Art Movie Award 2011-"Menari, Sound of Korea" film and many others.
Commissions
International acknowledged specialists are engaged to design and to realize the Delphic Idea. The Members of the Commissions are experts within their profession and do not have to be members of national Delphic Councils or of the International Delphic Council.
ARTS COMMISSION
Andrey KOKOULIN
CULTURAL HERITAGE COMMISSION
Prof. Dr. PARK Soo Kwan
GAMES COMMISSION
Prof. CHOI Sang Kyun
MEMBERSHIP COMMISSION
Roberta WILLIAMS-HRISTODOULOU
Corporate Partners
ITB – Berlin, Germany
The World's Largest Tourism Trade Show
itb@messe-berlin.de
CIOFF – Paris, France
International Council of Organizations of Folklore Festivals and Folk Arts
www.cioff.de
Pressenetzwerk für Jugendthemen e.V. (PNJ)
Press Network for Youth topics
www.pressenetzwerk.de
Private Partners
Axel & Sabine SPERL
Film & Photography
artsight@gmx.de
Dimitri Papadimitriou
Photographer
d-photo@hol.gr