The IDC Executive Team, headed by the Secretary General oversees International operations across all verticals and ensures coherence of all the elements that make the movement efficient and progressive.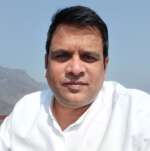 Ramesh Prasanna (India)
Secretary General
Ramesh is a Cultural Entrepreneur with a professional Journey spanning Creative and Cultural enterprises over two and a half decades. He has had numerous stints in the IDC over the years in the Asian Region and has been involved with numerous social causes in various capacities.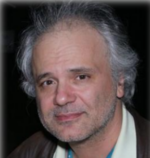 Pyrrhus Mercouris (Greece)
Treasurer
Born into a legacy in Greece, he carries on the tradition of his father late Dr. Spyros Mercouris and aunt, Melina Mercouris. He has been working with IDC as a Europe Advisor since 2015. For the last twenty-five years, he has been working on European projects, lobbying EU institutions on behalf of screenwriters and the Arts Council of England, and working for and with refugees in Greece.
Dipl. Journ. Waltraud Kretschmann (Germany)
Office Manager
Born into a refugee family in Germany, very close to arts, culture and heritage. She studied journalistic and worked as editor for the German Television, Berlin and in the largest Film lending and Film Distribution Company of former GDR in the Public Relations Department. Since 1995 she is working full time for the International Delphic Council (IDC), Berlin. From the beginning, she is in charge for the Office Management.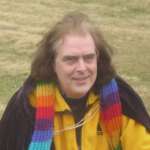 Thomas Daffern (France)
Education Coordinator
Dr Thomas Daffern, is a philosopher, historian, peace academic, poet, author and religious studies specialist.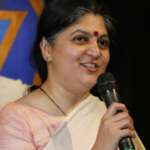 Yamini Telkar (India)
Director Cultural & Visual Arts
Indian Art specialist who has worked in the art industry including museums and institutions for 28 years. Expert in Modern and Contemporary Art and Folk Art Practice in India, has an in-depth understanding of the art history, contemporary practices and art curation. She has taught art history of India and has delivered many lectures and talks on the subject as well contributing to articles and essays on the subject for exhibition catalogues and magazines. She holds a Master of Philosophy (M.Phil.) focused in Art and Aesthetics from Jawaharlal Nehru University, Delhi, M A in Ancient Culture, St. Xaviers College, Mumbai and BFA, Sir. J. J. School of Art, Mumbai.
Currently she is curating the art programme for the Bangalore International airport.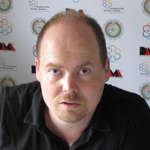 Daniel Schmoecker (Germany)
Project Manager
Daniel is a passionate art and religious educator and works at a high school in Berlin. He loves to create exciting art and culture projects for young people. Since 2017 he has further developed the Delphic Art Wall project for schools and successfully implemented it several times.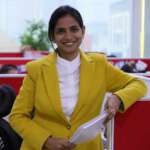 Priyanka Shetty (India)
Director – Integrated Communication
A media graduate with a Masters in Sociology, Priyanka began her journey in communications industry with Hanmer & Partners.
Her flair for networking and understanding of the media business only grew as she delivered value for clients across fields such as hospitality, pharma, healthcare and entertainment. Next, under the tutelage of ad guru Prahlad Kakar, she grew to be one of the finest practitioners of the craft of public relations.
In 2009, Priyanka along with her partner set up Crisscross Communications and set high standards in PR. With the Mumbai Film Festival (MAMI), Priyanka and her team took giant strides in the film festival circuit as also the entertainment business.
Post this Priyanka started seven communications which in its one year of existence collaborated with Pitchfork Partners where she was heading the PR vertical close to five years handling clients across finance , consumer , fmcg, auto, luxury, fintech , technology amongst others.
She uses her 15 plus experience in Public Relations and solid media relationships to deliver tailor-made solutions for her clients.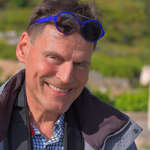 Dimitri Papadimitriou (Greece)
Official Photographer and Image Identity Officer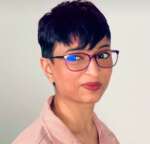 Rachna Puri (India)
Networking and Social Media Director
Rachna is a tech-entrepreneur, with a successful Journey across telecom and web related services with a footprint across 16 Countries. She creates and manages celebrities in the social media space, while being an avid networker. She is involved with numerous  social  causes.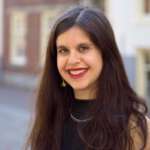 Alexia Mercouris (Greece)
Assistant- Integrated Communications
Alexia has witnessed the enriching nature of cross-cultural exchange thanks to her multicultural background and early exposure to traveling. Born in the legacy of her grandfather Spyros Mercouris, and her great-aunt Melina Mercouri, she is motivated to use technology as a medium to strengthen intercultural dialogue and promote cultural diversity.
With an undergraduate in international relations, she believes in the power of international cooperation and culture in promoting peace. As a volunteer for multiple charities, she enjoys music and photography.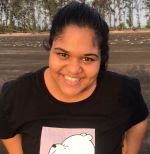 Shrusti Dubey (India)
Executive Assistant to Secretary General
Shrusti's interest in the creative and Cultural space borders around technology and the immense possibilities it affords to connect the world and all its constituents to great ideas and causes. Armed with a Post Graduate degree in Food Packaging Technology and a Graduation in Social communication, she has keen interest in Culinary Arts, Photography and connecting with people.